CORPORATE PROFILE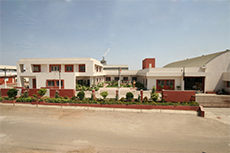 SATYAY TECHNOCAST PRIVATE LIMITED
is a prestigious venture of the four decades old SATYAY INDUSTRIES group, Rajkot, Gujarat, India.
In
1977 SATYAY INDUSTRY (INDIA)
has made a humble beginning as a partnership firm and as on date
SATYAY INDUSTRY (INDIA)
have 9 subsiduries under it's belt, working in and around rajkot city, catering quality requirements of renowned OEM's around the world.
SATYAY TECHNOCAST PRIVATE LIMITED (STPL)
, an ISO 9001:2008 certified and PED approved company, established in the year 2006 at G.I.D.C. industrial estate, metoda to manufacture quality investment castings through "Lost wax process". Our foundry is fully equipped with most modern machineries and experience personnal to undertake any critical jobs and continuously supply the same on a long term basis to the utmost satisfaction of our customers. In a short span of time, STPL has made its mark in the industry and our products are well recieved throughout the world by renowed manufacturers of valves. Pumps and other engineering products. Our sole motto over the years has only been
"QUALITY THROUGH LATEST TECHNOLOGY AT COMPETITIVE PRICE"
.